About
Our Practice
Dr. Derhalli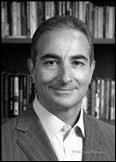 Dr. Derhalli has been in private practice since 1989. He graduated from Oregon State University in 1985 and received his Doctorate from Oregon Health Sciences University School of Dentistry in 1989. While serving as a General Dentist in the military, he completed a Masters in Business Administration and then a three-year Masters of Science residency in Periodontology at the University of Oklahoma Health Sciences Center.
As past president of the Clark County Dental Society he founded Children's Dental Health Day, providing all aspects of dental treatment to low-income families. He has Authored and Co-Authored several papers associated with Implants and bone regeneration and currently lectures nationally and internationally on all aspects of Periodontal Plastic Surgery, Practice Management, Bone Regeneration and Dental Implants. Dr. Derhalli has held teaching appointments at Oregon State University, Portland Community College – (Dental Hygiene Program), University of Oklahoma Graduate Periodontics Department and at Oregon Health Sciences University Graduate Periodontics Department (Associate Professor) with an emphasis on surgical implantology in the post-doctorate program. Dr. Derhalli is a Diplomate of the American Board of Periodontology and is a member of the American Academy of Periodontology, Academy of Osseointegration, American Dental Association, Washington State Dental Association, Clark County Dental Association and the Seattle Study Club.
He is very engaged with his community and serves as Vice President on the Board of The New day Community Dental Clinic and recently was honored by the Ronald McDonald House Charities into their Hall of Fame.
Our Staff
Our team is highly educated and motivated. We put your needs first to achieve efficient and comprehensive treatment in a pleasant and comfortable environment. To stay abreast of the latest techniques and procedures in periodontics, we regularly attend continuing education courses and seminars on dental implants and practice management offered through the Seattle Study Club.
Our years of experience allow us to better educate our patients on the treatments available to them and help put their minds at ease by addressing any concerns they may have about their treatment, financial issues or appointment scheduling. Please feel free to contact us with any questions – we're here for you!
Our Business Support Team
Sherry Ancil Moret – Office Manager
Having been in the dental field since working in her orthodontist's office during high school, she brings many years of experience to our office, from beginning as a dental assistant to working for Delta Dental Insurance Company in CA. Sherry has been Dr. Derhalli's Office Manager since February 2002. While dental insurance can be very challenging, she works tirelessly to help you get the available benefits for your periodontal treatment. She has 3 children; 2 daughters, 1 son and 1 grandson. In her spare time, she enjoys gardening, home improvement projects and most of all traveling with her boyfriend, Sam.
Terri Huey-Patient Care Coordinator
Terri is a very qualified patient care coordinator and has been working in the dental field since 2001. She loves working at Periodontal Concepts, especially meeting new people when they first come in. Her goal is to make you feel comfortable with your experience in our office. When not working she loves reading, walking her dog and watching as much football and basketball as she can get away with.
Our Clinical assistants
Yleana Romayor
Yleana has been working alongside Dr. Derhalli since 2003 as a surgical assistant. She has been working in this field since 1998 and enjoys all the interesting aspects of her job. Especially rewarding in assisting is bringing back a smile on a patients face after a major procedure. Having a part of that process is what really makes working in this field fulfilling. She feels that meeting and getting to know the patients throughout the years is also an enjoyable part of her job at Periodontal Concepts.
She has been a long time resident of the Southwest Washington area and enjoys the multiple activities this area has to offer. When the weather permits she enjoys biking and hiking with her husband and friends. During the cozier months of the year (aka rainy season) she likes to relax by watching movies, interesting documentaries and tasting the local microbrews.
Kacy Eisenhour
Kacy is our newest staff member and has been a dental assistant for 30+ years. What she enjoys most about her job is the people and always learning new aspects of dentistry! In her spare time she enjoys sports, gardening and wine tasting. Along with her fiancee' Rick, they have 5 children, love spending time with family and friends and enjoy working on their home.
Our Hygienist
Cindy Campbell, RDH
Cindy has been a hygienist since 1982 when she graduated from Clark College. She started her career in Longview, WA and spent many years working two days per week, as well as filling in at offices from Seattle to White Salmon. After 34 years as a hygienist she still greatly enjoys her work and loves keeping up on the newest techniques and technology. While making sure she gives you her best in caring for your teeth and gums she will also be your greatest cheerleader in helping you care for them at home.
Cindy was born in Portland and raised in Vancouver. She lives in Camas with her husband, two children, both students at Camas High School and their dog, Newman. She is part owner in a family business and spends her free time watching her son play lacrosse and her daughter play volleyball, while knitting.
Mary Wiseman, RDH
Mary has been in the dental field for over 10 years. Starting at the front desk and moving into assisting. Realizing a joy and satisfaction in helping others through the dental profession she furthered her education and became a Registered Dental Hygienist in 2010.
Joining the Periodontal Concepts team in January 2015, Mary is focused on patient care and looks forward to making you feel comfortable in the dental setting and helping you achieve your oral health goals.
Mary enjoys spending time with her family and playing in the sunshine. She is likely to be found in the garden, building something in the wood shop or on a motorcycle excursion with her husband Beau.